President's message
OPRA encourages old scholars to provide the association with updated contact details, and assist in building the scholar registers. The registers are the only way in which OPRA can keep in touch. Our registers have migrated through from the stone age and are now hosted securely online at the following online service: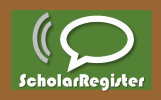 http://www.scholarregister.co.za
We encourage all old scholars to head over and confirm their details or suggest new details, scholars etc. You can also view reunion details, news and announcements, download files and business network at the site.
OPRA